sparks! are
sparks! are learning moments. Easy learning moments.
And they can happen here. Or there.  In the grocery store. At the library. On the changing table. In the car. At the bank. They can happen everywhere.
Wherever you are, whatever you are doing, take a moment to interact with your child and get him or her thinking.  The child will be entertained in the short run and smarter in the long run: win-win!
Here's one example:  While you're waiting in line, ask your child to look around and find as many circles as possible.  This helps your child make the connection that the round shape they see on a piece of paper also occurs in the real world.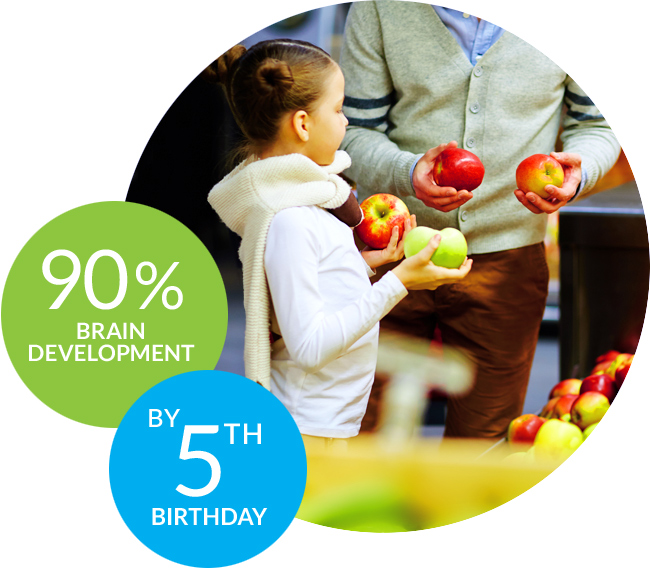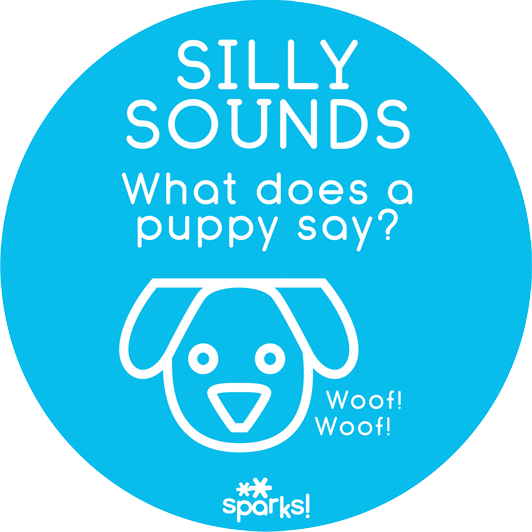 Why sparks!
sparks! are small, but they lead to something big.
The first five years of your child's life are the most important for brain development.
In 90 days, the brain doubles in volume
In 3 years, the brain triples in weight
In 5 years, 90% of brain development is complete
You are your child's first teacher.  Give it a try and see where it takes you!
https://www.sparkshappenhere.org/activities/